Blog Short #33: How to Become More Patient
Welcome to Monday Blog Shorts – ideas to make even Monday a good day! Every Monday I share a short article with you about a strategy you can use, or new facts or info that informs you, or a new idea that inspires you . My wish is to give you something to think about in the week ahead. Let's dig in!
Here's a scenario for you:
You're late for work and you get behind what I call a "Grandpa driver" (no offense to Seniors – I'm one myself). You're in a 45mph zone and he's doing 28. As you drive, your frustration is quickly transforming into full-fledged road rage as you keep looking at your dashboard clock and imagining your boss noting that you haven't arrived yet. It's 5 minutes to 8, and you're at least 10 minutes away. You're impatiently riding Grandpa's tail, your breathing is fast and shallow, and the curse words are starting to flow out of your mouth.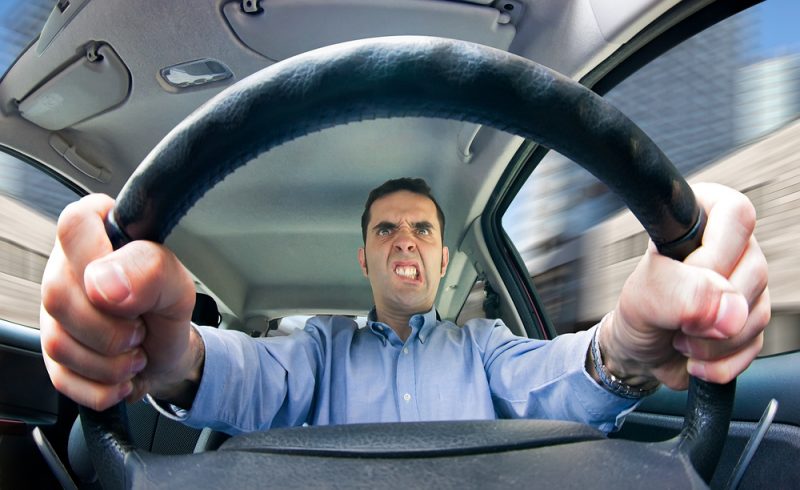 You've had this experience? Me too! More than a few times.
So what's the biggest issue here?
It's not so much that you're going to be late – you are going to be late! It's a given at this point. You also probably know on some level that you're at fault because you didn't leave early enough. But, getting stuck behind this slow driver is upping the ante and knocking out any chance you had to make up the time. Your impatience is growing and quickly morphing into anger.
The real problem is that things aren't going as you expected they would, and you're resisting that with your whole being!
Impatience is an act of emotional resistance. That's the root cause.
You construct an idea of how things should go, and then something happens that interrupts your plan, and you resist accepting that deviation. If you accepted it, you would just change gears, go with the flow, and make a transition without the big emotional reaction. But you don't. You resist it. And the result is escalating impatience.
Great! So how do we stop the resistance?
Here's my 9 favs. You can test them out yourself and find out what works for you.
#1 Accept the change in circumstances or plans.
This is the most important one because it changes your whole mindset. You can do it very deliberately by talking to yourself.
Verbalize out loud what the obstacle or change in circumstance is. Be specific.
Tell yourself that you need to accept it, and do that. Sit with it a moment until it sinks in. Say to yourself, "I can accept this."
Figure out what you can do to deal with the situation. Do you just need to shift gears? Do you need to make a call or inform someone that circumstances have changed? What do you need to do to adjust to the change in circumstances?
In the example above, you might say,
"I'm behind a slow driver and there's no way I can get to work on time. So I can just relax. Breathe slower, sit back in the seat, and just drive. I'll get there when I get there. Worst case scenario, my boss is upset. I could call ahead and let him know when I think I'll arrive. If he's still upset, I can deal with it and still have a good day."
That's a lot better than raging for the next 10 minutes, getting to work upset, and continuing to ruminate about what happened for another half hour or more. That's likely to set a bad tone for the rest of your day, and it won't change the fact that you were late anyway.
#2 Do square breathing.
Square breathing is a technique that slows your breathing, calms your mind, and increases oxygen to the brain which allows you to think more clearly. Mind and breath are connected. Calming the breath immediately calms the mind and vice versa. You can get the handout for how to do square breathing here.
#3 Know your triggers.
It's worth your time to make a list of your triggers. If you're not sure what they are, you can keep what's called a tally list. Every time you find yourself becoming impatient, document it. You might do that on your phone or on a small pad you carry with you. When you know your triggers, you can plan ahead for how you're going to deal with these situations without losing your patience or becoming frustrated or angry.
#4 Allow extra time for activities.
Sometimes impatience is simply the result of trying to squeeze too much into a time space. If you're not good at estimating how much time things take, add on an extra 10 or 15 minutes to your planned events. If you like tracking things, you could track your time for a day or two and see how much time things actually take. A good policy is to always allow time for interruptions, changes, or problems that could arise. Having that extra time allows you to adjust to the unexpected easily and without impatience.
#5 Prioritize your activities.
A lot of impatience arises because we have too much on our plate. Prioritize your activities and let go of things that aren't necessary or productive, and that crowd you or waste your time.
#6 Develop more empathy.
You might wonder why this one's on the list, but it fits. In the case of the Grandpa driver, it might be that he actually is an elderly person who feels anxious driving, especially at higher speeds. Or maybe he's having some other problem today that's preoccupying him. Or maybe he just goes slow. Whatever the case, the driver of that car is a person with his own life and circumstances, and you don't know what's going on with him.
Empathy means accepting that not everyone does things the way you do and appreciating those differences. The more you feel a kinship and connection with other people, the more flexible you are in allowing for their personal idiosyncrasies and behaviors.
#7 Avoid multi-tasking.
When you try to do several things at once, you're more likely to make mistakes, have difficulties focusing, and become frustrated. This can ramp up your impatience with yourself as well as with anyone you're interacting with. Do one thing at a time as much as you can.
#8 Distract yourself.
If you're waiting on something or someone, and you have no control over the situation, distract yourself. Accept the situation and do something of interest or something that's worthwhile. You could read, catch up on some work, listen to music, plan something you've been meaning to attend to, or whatever works. Don't just sit and ruminate.
#9 Train your brain to handle situations calmly.
There are two practices that do this:
Mindfulness
Meditation
Mindfulness is the practice of watching your thoughts and feelings as they arise without judgment or reactivity. The benefit is that you gain some distance from them so you can decide how you want to respond.
Meditation is a practice that strengthens your attention muscle, provides emotional space, keeps you present, and produces increasing states of calm. There are many types of meditation including mindfulness-based meditation, watching the breath, repetition of a mantra, guided imagery, and others.
Regular practice of both mindfulness and meditation naturally increase your patience and ability to respond deliberately rather than reactively.
That's my 9! Have something to add to the list? Please leave a comment below!
Have a great week,
All my best,
Barbara